Treatment Costs at Monarch Mental Health Group
The Monarch Mental Health Group offers a range of treatment pathways including transcranial magnetic stimulation, next-step medication and bespoke treatment programs. Costs for these different treatments depend on several variables including Medicare rebates, concession cards, private health cover and safety net allowance. The best way to get an accurate idea of costs is to contact us and speak to one of our intake specialists. They will be able to determine more precisely the combination of Medicare and/or private health insurance rebates available to you.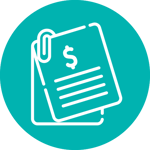 Initial* Psychiatric Consultations Bulk-Billed
excluding psychiatric consultation through consulting suites.
The Federal Government approved funding for TMS therapy on the 1st of November 2021. New items for Repetitive Transcranial Magnetic Stimulation (rTMS) therapy services have been added to the Medicare Benefits Schedule (MBS) for eligible patients with diagnosed medication-resistant major depressive disorder, more eligibility information can be found here. If you are suffering from depression, you must speak with your healthcare provider about your treatment. If TMS is deemed suitable, do not delay contacting Monarch Mental Health Group – we can assist with identifying funding options and help you access treatment when you need it. At Monarch Mental Health Group, we offer payment plans to help you access our effective drug-free depression treatment.
Patients may be able to access their superannuation on compassionate grounds to self-fund TMS treatment.

30 sessions, in an acute treatment course

20 minimum sessions to determine a response
Maintenance - necessity determined with you & your treatment team
Private Health Cover
The Monarch Mental Health Group has exclusive private health coverage with some funds on a pilot basis. This means some patients may have their treatment costs covered by their private health providers if they fulfil certain criteria. Under the pilot program, patients may not switch funds to have their TMS covered and will be ineligible to have their TMS funded if they do so. Contact our intake specialist team to find out if you are eligible.
Other payment options are available, and our team will try to find a solution for you to start treatment as soon as possible.
Contact us for more information.