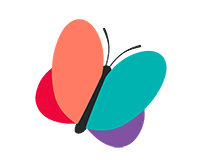 Changing the way mental health conditions are assessed and treated.
TMS Clinics Australia, a division of Monarch Mental Health Group provides TMS treatment for depression, anxiety, PTSD, ADHD, OCD, chronic pain and related conditions.
New and emerging treatments can offer more opportunities to help meet the needs of more people.
tDCS is an emerging neuromodulation technique that is offered by The Monarch Clinic Australia as a treatment for depression.
The Monarch Clinic offers psychological services for numerous mental health conditions including but not limited to depression, anxiety, and ADHD.
With over 20 psychiatrists, the Monarch Clinic offers psychiatry services to aid you, and your GP, psychologist or psychiatrist.
Message from our Co-Founder, Professor Paul Fitzgerald
In 2017, we opened TMS Clinics Australia and embarked on a mission to help more people recover from mental disorders. But as we expanded access to TMS, we understood that we needed to expand our treatment options in order to meet the needs of more people.

To address this need, we have expanded our service to a psychiatrist-led mental health provider offering innovative treatment services for depression, anxiety and other related conditions. Our ultimate goal is to assist as many people as possible by providing high-quality mental health care and innovative treatment options.
Frequently Asked Questions
What conditions do you treat?
Fees
are based on whether you are Medicare eligible. Whether you have DVA, Work Cover and other funding options also impact on the fees.
What are the waiting periods like?
At Monarch Mental Health Group, we strive to make mental health care as accessible as we can for the general public. Our standard waiting period for initial consultation with a psychiatrist is 4-6 weeks.
With
19 different treatment centres
, we are based in NSW, VIC and QLD. Our headquarters is the Sydney Hub Clinic in the Sydney CBD. We also have many telehealth services available.
How do I know which treatment services is suitable for me?
We understand mental health can be difficult to navigate with, especially when presenting with multiple, different conditions. Our initial consultation with a psychiatrist is designed to clear up this confusion. Trained in next-step treatments, our psychiatrists will work with you to decide which patient pathway is most suitable for your presentation.
To participate in our services, we need a
referral
from a GP or psychiatrist addressed to us.
Do you accept the Mental Health Care Plan?
How do I receive my ADHD diagnosis and medication?
To see our psychiatrists for ADHD diagnosis and ADHD medication, our psychiatrists require you to complete the
MMHG ADHD assessment
. Our assessment comes with comprehensive psychometric tests. On completion, you will be booked in with our psychiatrist with the aim of four weeks.
What is mental health?
Mental health refers to our emotional, psychological, and social well-being. It enables us to manage stress, relate to others, make decisions, and cope with life's challenges. Mental health affects our overall health and is crucial to personal, community and socioeconomic development.

Throughout our lives, our mental health will fluctuate. Various factors such as biological factors and life experiences can impact our position on the mental health continuum. Mental health conditions, such as depression, anxiety, PTSD, OCD, bipolar disorder, borderline personality disorder and schizophrenia, can affect our thoughts, feelings, and behaviour, often requiring professional intervention and treatment.

It's crucial to treat mental health with empathy and understanding. Anyone can experience signs and symptoms of mental health difficulties. It is crucial to look after yourself and to find the proper support and strategies.
Why Monarch Mental Health Group?
As a psychiatrist-led mental health organisation, we provide early access to specialist support. We understand that mental health can be difficult to understand and treat - we are there to support and empower.
We understand every individual is different - we provide individualised treatment services with quantitative feedback sent to your treating team to ensure you have a cohesive and holistic experience.
With affordable treatment packages and widespread access to telehealth and local treatment centres, Monarch Mental Health Group is dedicated to helping patients continue on their journey to recovery.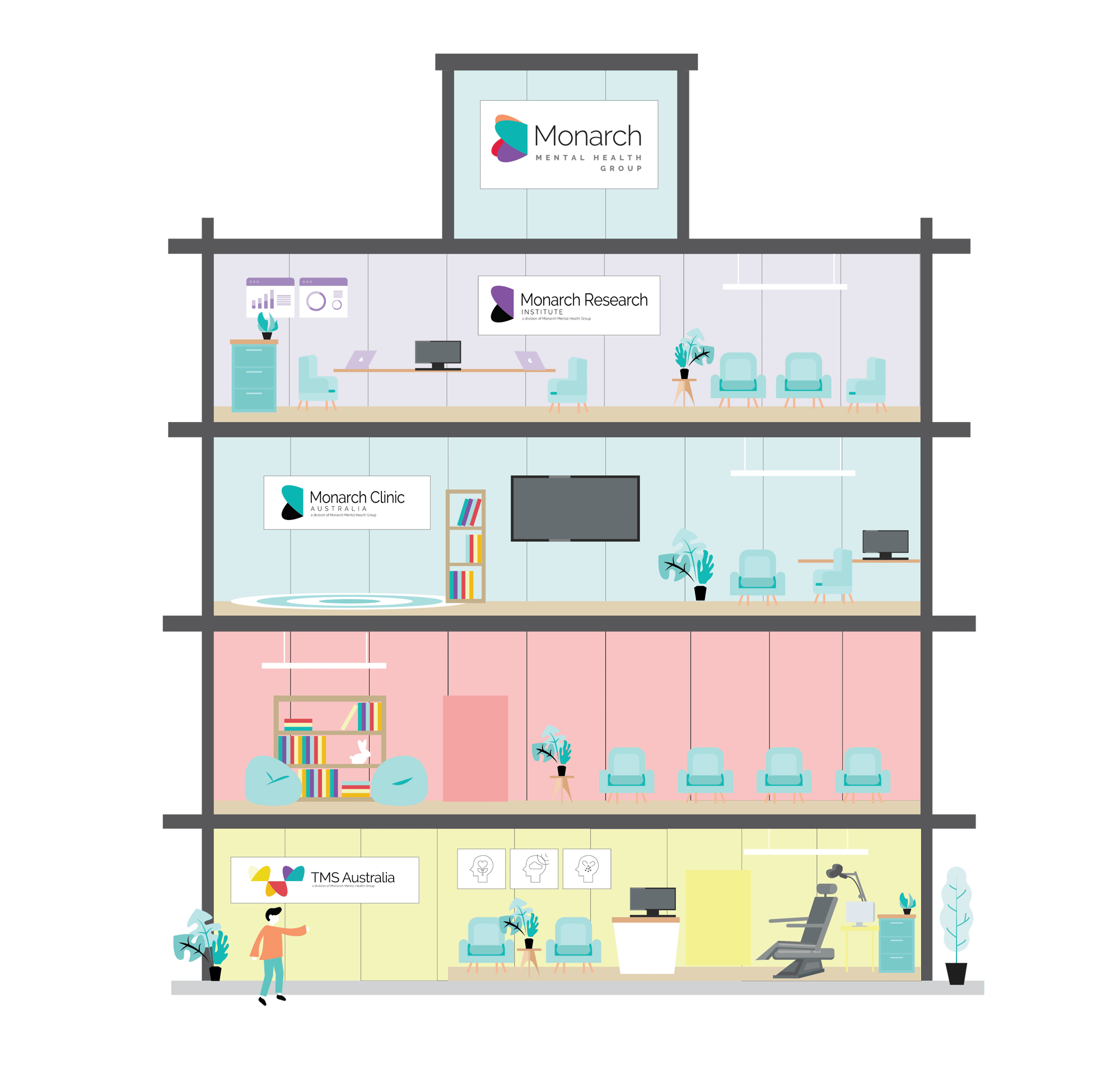 Our Integrated Care
Our clinicians are taught by the best of the best in mental health. Our clinical team of psychologists and psychiatrists has a combined experience of almost 50 years of treating people with mental health conditions.
We are research-based.
With our very own Monarch Research team, all our programs and services are backed with the latest research findings. Our internationally recognised research team have written over 500 papers in total for just neurostimulation alone!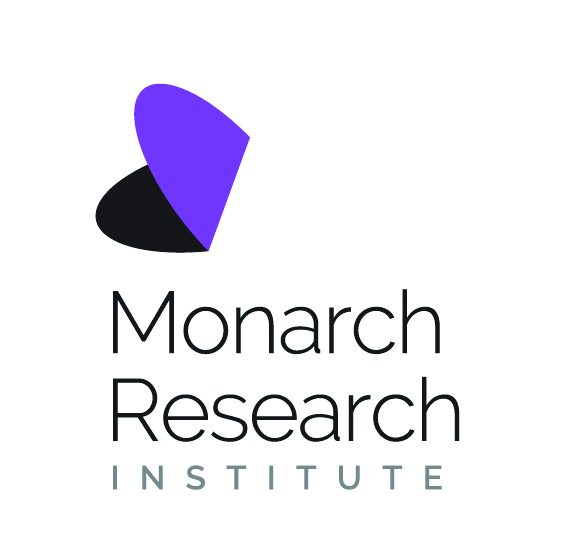 Professor Paul Fitzgerald
Founder of Monarch Mental Health Group
Professor
Fitzgerald is co-founder of Monarch Mental Health Group and Director of Monarch Research Institute. Professor Fitzgerald is a qualified psychiatrist and has a Masters of Psychological Medicine and research PhD. He currently is the Director of the School of Medicine and Psychology at the Australian National University.
Dr. Ted Cassidy
Founder of Monarch Mental Health Group
Dr Cassidy has worked extensively since 2014 in the field of developing outpatient TMS treatment clinics for patients with chronic depression and other mental conditions. A Sydney University graduate, Dr. Cassidy has worked tirelessly in creating fast and convenient access to mental health treatment.
Featured Mental Health Blog Posts